When we invest in healthy products for our homes, manufacturers take note and direct their research and development dollars into getting those safe alternatives to market. If you've been shopping for upholstered furniture in the past couple of years, you'll likely have heard about highly durable stain resistant fabrics, called performance fabrics. Sadly, it's often toxic fluorochemicals that make a great many of these fabrics stain-resistant.
Thank goodness, Sunbrella recently unveiled an eco-friendly, fluorine-free fabric collection that delivers water repellency, stain resistance and enhanced durability. There may be other safe performance fabrics on the market, but do some investigating on line before you purchase. Here's just a tiny sampling of Sunbrella's Assure Collection.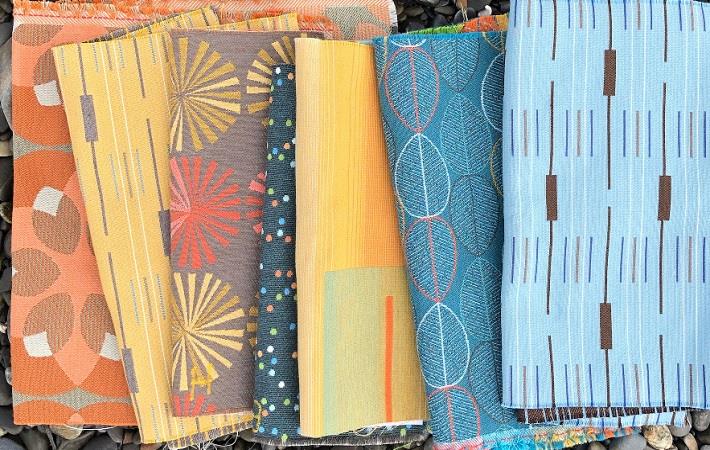 When you stop to think about it, we demand an awful lot from our upholstered furniture, so it's important to consider it an investment. A good quality, solidly built piece with non-toxic performance fabric will give you many, many years of comfort and beauty. While it may be tempting to pick up a low priced new item, it'll begin to look shabby in less than a year and won't stay comfortable for the long term. If you need to replace an upholstered piece, find a previously-loved one with good bones and put your money towards non-toxic re-upholstering. If you already own a solid, comfortable chair or sofa, hold onto it. You'll be amazed at how gorgeous it can be with a durable, safe, and fabulous fabric.
Avoid fast furniture fashion. Keep those hardworking furnishings out of the land fill and give work to local upholsterers and refinishers.